Special Features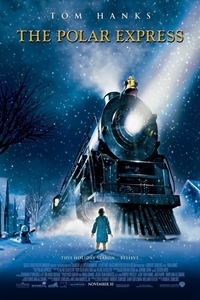 The Polar Express
(2017)
Based on the children's book by Chris Van Allsburg, this inspiring adventure tells the story of a young boy who doubts the existence of Santa Claus. Late one Christmas Eve night, he lies awake listening to hear the sounds of Santa's sleigh and reindeer. Instead, he hears the chugging of a steam locomotive and whistle, just outside his bedroom window. The train's conductor invites the boy on board for an extraordinary ride to the North Pole. It is a journey of self-discovery for the boy, showing him that the wonder of life never fades for those who choose to believe.


December 7 & 9 & 12
Bregenz Festival: Carmen on the Lake
(2017)
GEORGES BIZET'S CARMEN Opéra in four acts (1875) Libretto by Henri Meilhac and Ludovic Halévy based on the novella by Prosper Mérimée Sung in French with German surtitles She's desired by all and is an object of fascination for the soldiers on guard duty as they smoke and play cards: Carmen. The soldier Don José is ordered to detain her after a fight but she twists him around her finger. He is arrested for his weakness but is soon released. He sees the flower she threw at him as a token of her love and dreams of spending his life with her, even at the cost of losing his rank and status. He hides out with her band of smugglers, ignores Micaëla's words of warning, and even imagines he's more than a match for Escamillo, the swaggering bullfighter. The latter, however, has long since captured Carmen's heart, making Don José mad with jealousy... Georges Bizet's captivating music with its Spanish sounds took the world by storm: Carmen's Habanera and Seguidilla, like Escamillo's Toreador's Song, are known to one and all. The French composer's most successful opera will be staged at Bregenz with a set designed by British artist Es Devlin. She has designed sets for pop stars like Ad le, U2, Take That, the Pet Shop Boys and Kanye West. In collaboration with the stage director Kasper Holten, Director of Opera at the Royal Opera House in London, she has also worked at opera houses in Helsinki and Copenhagen, at the Theater an der Wien and the Royal Opera House Covent Garden. For the Danish stage director, this "opera about destiny and obsession" centres on "two people who are treated as outsiders, whose paths cross and who cling to each other in a passionate but unhealthy relationship".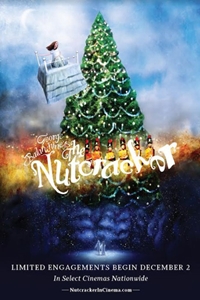 December 8 & 10 & 13
New York City Ballet: The Nutcracker
(2017)
Experience the wonder of New York City Ballet's iconic holiday classic on the big screen. In George Balanchine's The Nutcracker ®, Tchaikovsky's beloved melodies transport the young and young at heart to a magical world where mischievous mice besiege a battalion of toy soldiers, and an onstage blizzard leads to an enchanted Land of Sweets. Balanchine's stunning choreography shines amidst awe-inspiring set pieces, ornate costumes, and grand one-of-a-kind visual effects, like the one-ton Christmas tree that grows to an astonishing 40 feet.