Special Features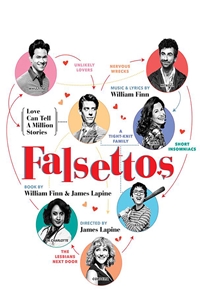 August 17 & 19 & 22
Falsettos
(2017)
Live From Lincoln Center & Lincoln Center Theater present "Falsettos" Nominated for five 2017 Tony Awards, including Best Revival of a Musical, Falsettos is a hilarious and poignant look at a modern family revolving around the life of a gay man Marvin, his wife, his lover, his soon‑to‑be‑bar‑mitzvahed son, their psychiatrist, and the lesbians next door. Originally created under the specter of the AIDS crisis, this timely musical about middle‑class family dynamics manages to remain buoyant and satirically perceptive even as it moves towards its heartbreaking conclusion. Lincoln Center Theater's production stars Christian Borle, Stephanie J. Block, Andrew Rannells, and Brandon Uranowitz, all of whom received Tony nominations for their respective performances.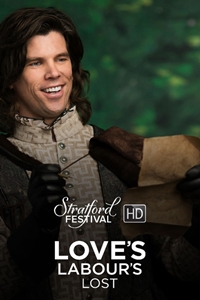 September 14
Stratford Festival: Love's Labour's Lost
(2017)
LOVE'S LABOUR'S LOST | By William Shakespeare | Directed for the stage by John Caird | Directed for lm and Produced by Barry Avrich | Designer Patrick Clark | Lighting Designer Michael Walton | Composer Josh Schmidt | Sound Designer Peter McBoyle Bear witness as Shakespeare's most poetic love story comes to vivid life in cinemas nationwide. Vowing to devote themselves to study, the King of Navarre and his courtiers Dumaine, Longaville and Berowne swear off the company of women for three years. But no sooner is their oath taken than it is put to the test when four attractive young women – the Princess of France and her companions Katharine, Maria and Rosaline – arrive on a diplomatic mission. Meanwhile, an eccentric Spanish nobleman, Don Armado, has become infatuated with a country wench, Jaquenetta. In the ensuing flurry of mix-ups and masquerades, it becomes clear that not all of life's lessons can be learned from books. SpectiCast is proud to present this Stratford Festival production, helmed by Tony and Olivier award-winning director John Caird. A coming-of-age story unlike any other, Love's Labour's Lost dwells sweetly on the naiveté of youth while leading its protagonists to understand the true meaning – and cost – of love. This "sublime" (Toronto Star) "masterpiece" (National Post) was called "the most vibrant production of the play I've ever seen" (am New York). Starring Ruby Joy, Mike Shara, Sarah Afful, Juan Chioran, Josue Laboucane, Tom Rooney and Sanjay Talwar, "it's impossible to say who gives the most delicious performance in this comic feast" (Torontoist).